Today I'm into "Sunday Laziness" mode.
Ma

ybe because I just watched a movie with my BF
♥ Nick, both sprawled on my single bed.
I just don't know in what or in where this blog could turn into...
What I want to do is a little personal space full of colors, sweet things, positivity and a lot of fun. Something to share with someone, simply.
Today I went again in the woods with Nick and my little 3 fluffy friends.
Fall doesn't stops to fuel up my creativity... or better... Fall doesn't stops to telling (and remembering) me that I need to organize myself in order to start a new amazing way of life. So stop being anxious, angry, lazy and messy! I just need to focus my abilities into something good.
In facts I've been always a messy girl (very very very messy) and I always jumped from a thing to an other. I do and start so many things that most of times I don't finish them.
This blog maybe could help me being more resolute.
I never believed in myself and in my capabilities but the things are changed since few years... fortunately.
(Adolescence is something I would not repeat for no reason at all, and the aftermaths can follow us for many other years... Calm, I did not so scary things :D )
Is weird how the human being changes with the years. More than weird, I should say curious.
So, I've got so many ideas that I don't know really where to start.
I'll not start today with my chaos.
I'm going to post some pictures that I took in the wood this morning and some pics I found surfing and fishing around the web.
How cute are these embroidered owls?!
Take a look at the link below!
It will not be wasted time! ;)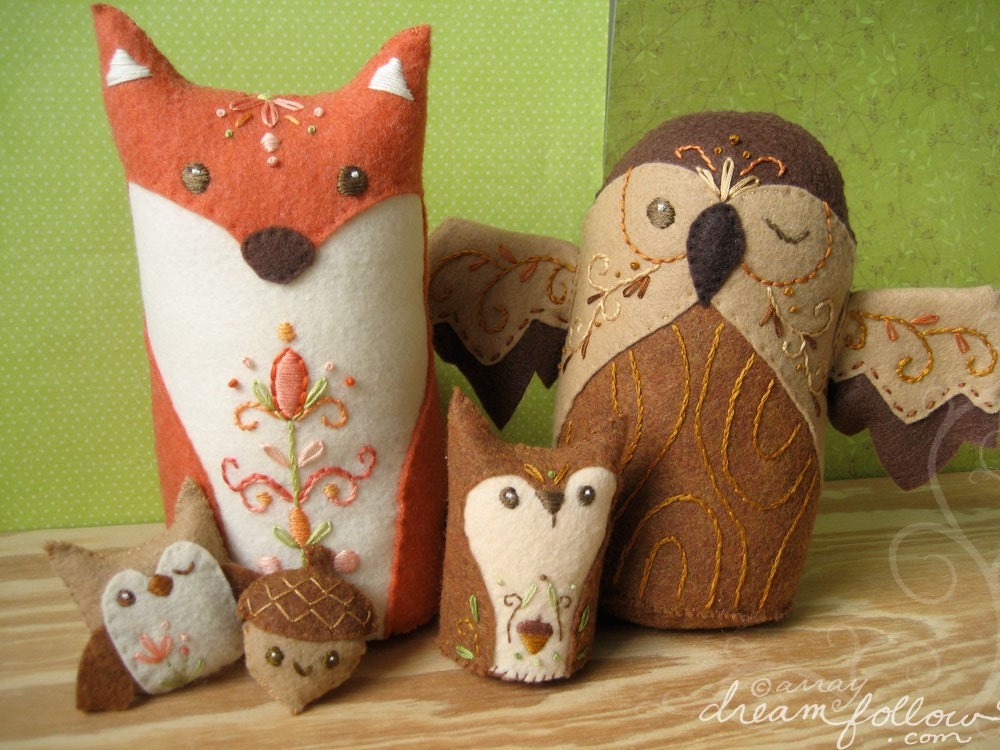 the little Waterfall lives again after the storms of the last nights
And a lot of yummy chestnuts as a snack

♥
Hope you loved the link...
...if not, just google "cuteness" for some sweet sweet pictures
♥ !!!